Post by Randy_R on Jun 12, 2011 9:22:30 GMT -5
Carver, Allen, and myself took off from Hilltop on Saturday headed toward Pinnacle Creek trail 94. We went there via the IN/PC Connector and then toward Tiny's. Tried trail 96 to get to 94 but could not do it since logging has closed those great trails. We finally arrived at PC 94 to find the normal warning signs + some Do Not Enter Signs taped to the trees at the bottom of 94. We debated the meaning of those signs and decided they were not official or correct so we headed up 94. Still a great trail with a nice smooth hill climb. I was very pleased. I met a group coming down and that made it even better since I was able to test my Outlander Max by stopping on the steepest part and waiting for them to pass. That was pretty exciting to my old self.
After playing on 94 we headed to Mullins. The thought was we would try to get from Mullins to Sophia to grab a bite at the Chinese restaurant. While filling up with fuel I mentioned to Carver and Allen that we need to see what's behind the BP. Lots of trees and hills so there had to be some trails. The guy on the other side of the gas pump heard me and we started chatting. His name was Reese and he is a City Councilman in Mullins. He told us about the clay piles, the name of the mountains and the numerous trails in those hills. He told us to follow him home (he lives behind the BP) and he'd give us a tour. We took him up on his offer and is was a good one.
Reese has a 4 seater Rhino Clone. That thing will last forever for him since he drives 15 mph max. No issue since he showed us many trails. We got to see the "Fields" , the "Clay Piles", the Cross over Mullins, and several old mines. The area borders Twin Falls Park. Anyway it was great 100+ mile day with some local hospitality thrown in. Reese does not drink but even offered us some local homebrew if we wanted it(we declined since we were driving). We learned lots about Mullins and now know another exploring destination...

Trail 94 -- Looks flat...
Reeses's house (on Ball Ave):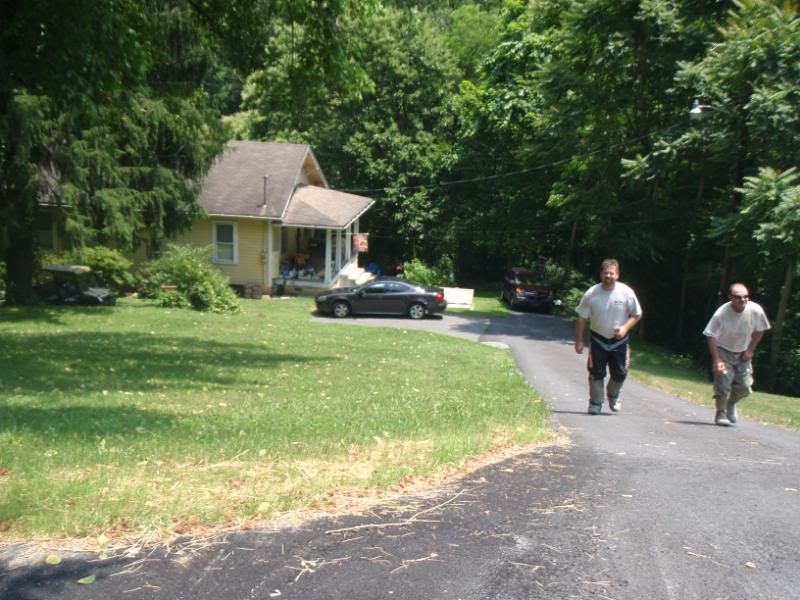 Old mine (see timbers holding it up)
Mullins Park View over the City: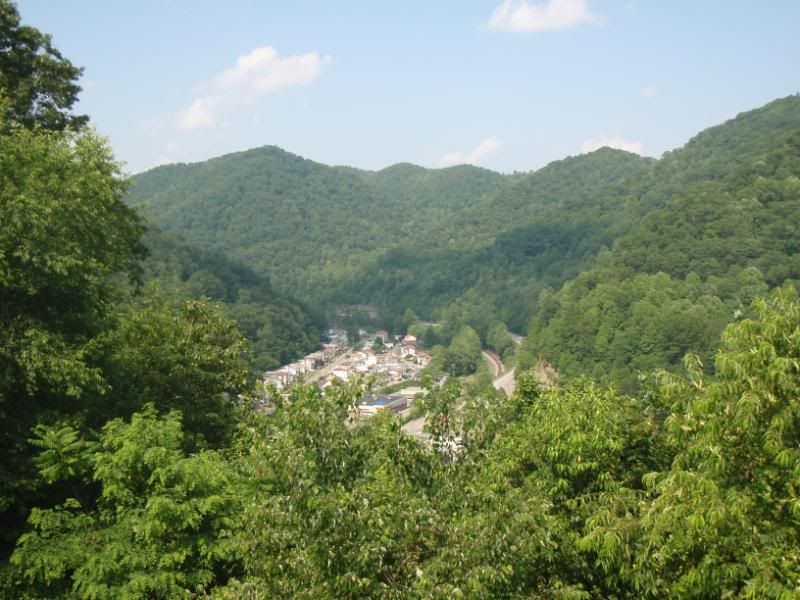 Mullins City Cross (lit at night)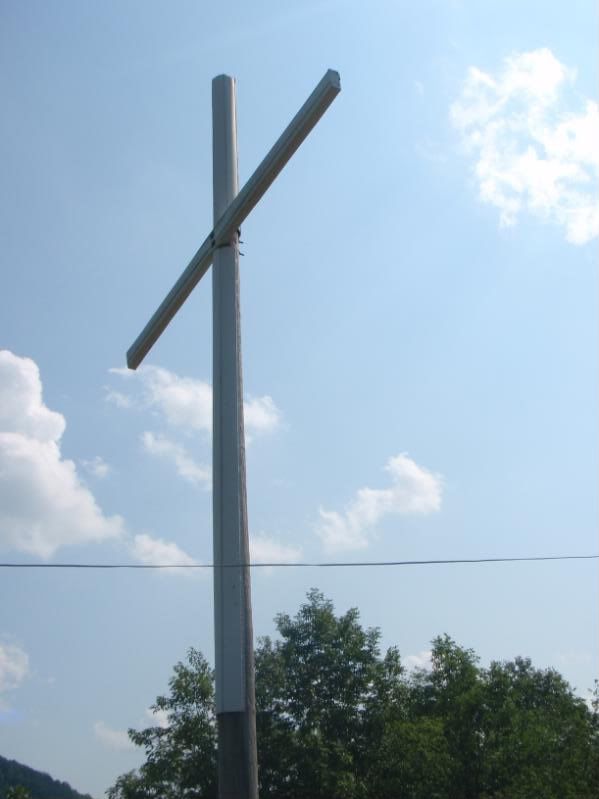 To get to the trails go to Parsons Dr up behind BP. Follow Parson til it turns into Gravel Rd. Take the first left trail -- it has a small ledge where it meets the gravel road. Here's a Google Map: The field area on the map is called "The Fields" -- the locals have a barnfire there on some Saturdays.
maps.google.com/maps?f=q&source=s_q&hl=en&geocode=&q=Goose+Hollow+Road+-+Parsons+Drive
,+Mullens,+WV&aq=0&sll=37.588918,-81.39056&sspn=0.014215,0.032938&gl=us&ie=UTF8&hq=&hnear=Goose+Hollow+Road+-+Parsons+Dr,+Mullens,+Wyoming,+West+Virginia+25882&ll=37.58953,-81.393757&spn=0.014215,0.032938&t=h&z=16