Post by DarylJ on Aug 8, 2010 21:53:45 GMT -5
Well it started out as not such a great trip, more of that in the members only section. BUT it turned in to a GREAT weekend for the kids. Temps were great, skies clear, and dust wasn't too bad for August in WV. The weekend consisted of me, Emily, Matt, Drew, Toby, Wiley, Nate, Randy, Sara, Anna, Mike, and Bree. For the first time I know the girls out numbered the boys, 4 girls and 2 boys. I think its fair to say the kids had a great time. There was lots of laughter and running around the campsite at night playing tag, trying to hit bats (the flying kind), mud, kids cruising in SXS's, water balloons, squirt guns, crayfish, great food (thanks to Mike and Bree).
Saturday we loaded the kids in the SXS's and on Wileys 2up Can Am and hit the creek trail. Lots of splashing and laughing. A small water fight broke out at a break. We ended up riding over to Welch and had some KFC. Then back over to the view and back in the creek for more splashing. At some point water balloons came out and the kids got soaked.
I did end up breaking a tierod end and bending a spindle but we were able to get it fixed and didn't have any more issues. Mike and Bree brought a big pot of chilli (his wife is a great cook) and hamburgers and hot dogs. They fed us all and everyone was very grateful for it!
Sunday the kids loaded up on their ATV's and we rode about 30 miles on the HM trails. All the kids did great and we had a very good pace going. More water balloons came out at one of the breaks and a few kids got soaked (some dads too).
We ended the day around 2:00 broke camps and everyone headed home.
Emily has talked about the weekend non stop since we got home and said it was the best kids ride she has ever been on and wants to do it again next weekend LOL.
This was a first club ride for Mike and Bree and they seemed to have a good time and are a great addition to the TTB and to the Kids Club.
Here are a couple of pics.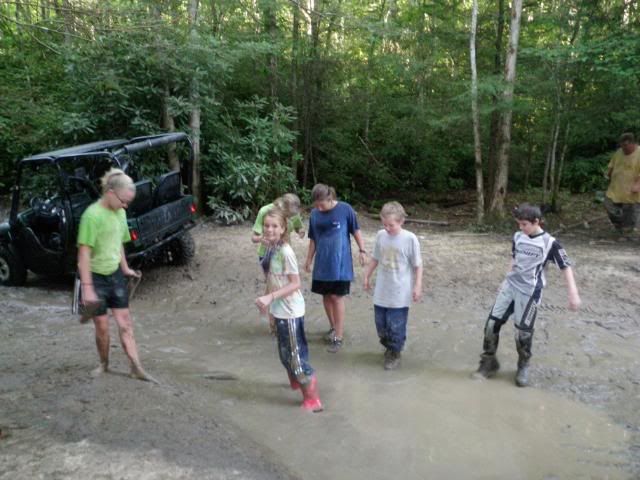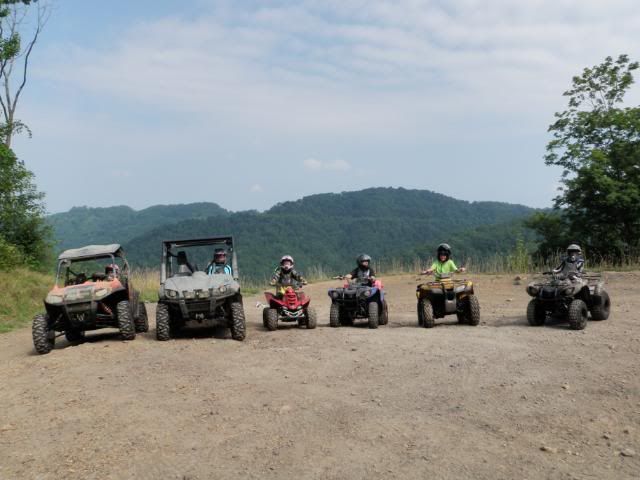 and the rest of mine here
s18.photobucket.com/albums/b136/TTB2000/Daryl%20J/2010%20Pics/WV%20Aug%202010%20Kids%20Ride/
I am going to work on a video and will post it soon.